Challenge Evaluation Metric
To determine how well your models encode brain responses (i.e., the models' encoding accuracy) we compare your submitted predicted brain data (the one predicted by your model to the left out test images) to the empirically measured brain responses. Specifically, we (1) correlate the predicted test fMRI data with the corresponding ground truth fMRI data (across image conditions, independently for each vertex), (2) square the correlation coefficients of each vertex, and (3) normalize the resulting value of each vertex by its noise ceiling. Your leaderboard ranking metric is determined by the mean noise-normalized encoding accuracy across all the vertices of all subjects and hemispheres:


where ν is the index of vertices (over all subjects and hemispheres), t is the index of the test stimuli images, G and P correspond to, respectively, the ground truth and predicted fMRI test data, Ḡ and P̄ are the ground truth and predicted fMRI test data averaged across test stimuli images, R is the Pearson correlation coefficient between G and P, and NC is the noise ceiling.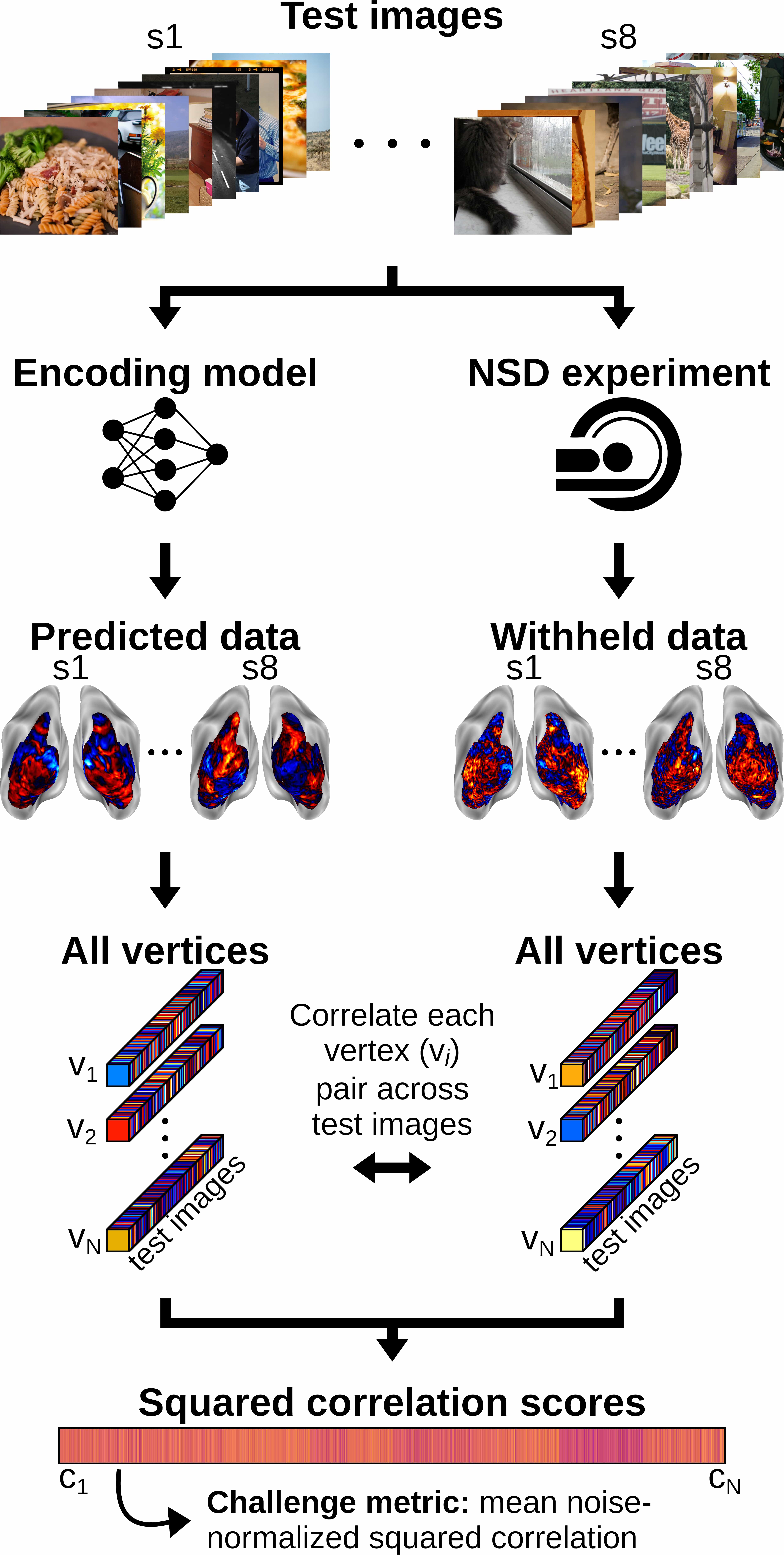 How to Predict Brain Data Using Computational Models?
There are different ways to predict brain data using computational models. We put close to no restrictions on how you do so (see Challenge Rules). However, a commonly used approach is to use linearizing encoding models, and we provide a development kit to implement such a model.